Madden NFL 2011: Reviewing the Indianapolis Colts' Ratings
Published by Josh Dhani on July 12, 2010
Article Source: Bleacher Report - Indianapolis Colts
Usually when I boot up my XBOX 360 console, I am usually stuck playing Call of Duty and NBA 2K10 right now. Once Madden 11 comes out, it seems like I'll be hooked.
The
Colts
were given a 91-team-rating, which makes them the second-best in the game.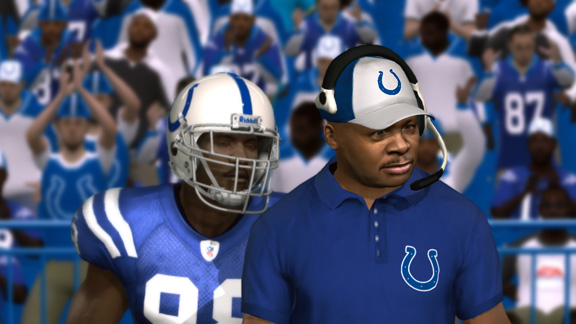 Here is my review of the ratings.
Quarterbacks
Peyton Manning
isn't much of a surpris...
Read Complete Article at
Bleacher Report - Indianapolis Colts
Article is property of BleacherReport.com
Readers Rating:

Popularity:
477 views
Comments:
None
Toolbar:
Print This Post




Tagged with:
Fan News